Miracle Cabaret Chiang Mai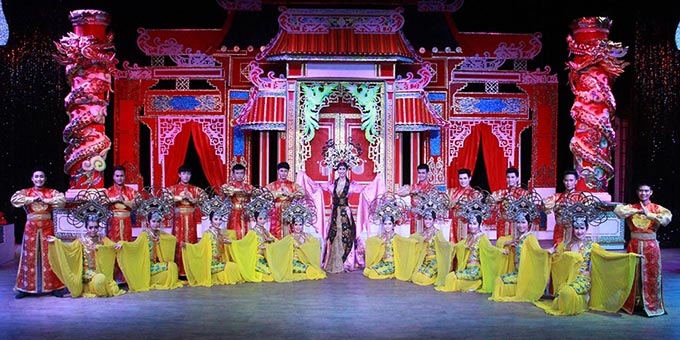 Miracle Cabaret Chiang Mai was opened in March 2015. Before it was knows as Chiang Mai Cabaret Theatre.Miracle Cabaret has one show every night – start 8.30pm finish 9.40pm. There are over 200 performers which is more than in many big cabaret shows in Thailand. The capacity of Miracle Cabaret is 465 seats total. There are 243 normal seats available 800THB per person, 222 VIP seats 1000THB per person. Local residents including foreigners 300THB per person – foreigners should bring driving license or some other proof of residence.Prior to the show at the restaurant people can eat either a la carte or 200THB set menu for a table of 10.
Showtimes:
20:30
Ticket price:
Normal seats – 800 THB
VIP seats – 1000 THB
For locals – 300 THB
Facebook:
https://www.facebook.com/pages/Miracle-Cabaret-Chaing-Mai/809311562439901
Phone:
053-216-116/8, 093-318-5810
Address:
177 Changpueak Road T. Sriphum A. Muang Chiangmai
Miracle Cabaret Chiang Mai is situated behind Tops Supermakret, near Mercure Hotel.
Location:
Show map
See also:
Siam Dragon Show (Chiang Mai)