The start of 2015 brought a welcome change to SImon Phuket Cabaret Show. The main show theme of Bourlesque was replaced with all-time classic Vogue by pop-idol Madonna. This time it's a different take on the one of the most popular songs in cabaret theatres. Fancy dance moves by beautiful performers, changing costumes and a wonderful final with Madonna portraits - we think that Madonna herself would be glad to see this show. It's really looks like a tribute that shows a lot of love and respect to this super star who had inspired (and keep doing it even now) millions of people all over the world.
Another new update in show is that with some magic make-up tricks and costume wonders Cell Block Tango became Spell Block Tango. More than an year ago the classic song from Chicago musical was ironically changed by young popular American artists in creative Halloween video "Spell Block Tango" dressing as different Disney anti-heroes. That glamorous clip featured narrator, Captain Hook, The Little Mermaid's Ursula, The Lion King's Scar, Snow White's wicked queen, Maleficent from Sleeping Beauty, Cruella De Vil and the Queen of Hearts. And now we can see this show on the stage of Simon Cabaret. Great performance!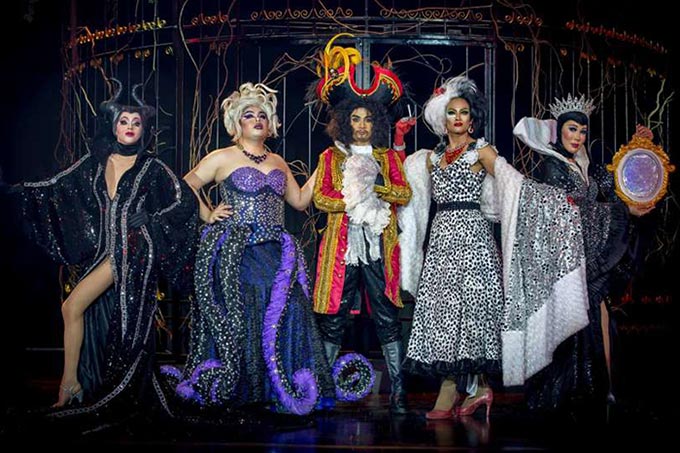 Besides updated Egypt theme and one nice Spanish song we'd like to mention another update in Simon show program. Old but gold Tina Turner's song is gone. It's been here for years! Place was taken by new solo show: Beyonce's Single Ladies. The new star of Simon – very talented Jessy – done a great job: she is just alone at the stage but she can manage to bring audience into action. Jessy came to Simon Cabaret recently. Before she was known as a star of Moulin Rose Cabaret. Below you can watch Single Ladies from that time.